Coming Soon... Beyoncé Madness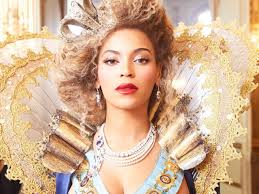 64 Singles.
65 Polls.
6 Weeks
All Beyoncé:
Beyoncé the album.
Beyoncé solos.
Beyoncé past collaborations.
The Best of Destiny's Child.
Which Queen Bey song will reign supreme?
You decide.
Beyoncé Madness, the Tournament.
Because her only real competition is herself.
Check in for the vote-in polls this weekend.